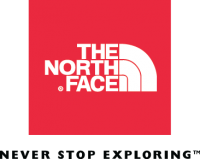 We exist to inspire and enable athletes to push their limits – to seek new routes, new lines or new distances and to NEVER STOP EXPLORING.
The North Face® offers an extensive line of technically advanced outdoor performance apparel, equipment, and footwear. We push the boundaries of innovation so that you can push the boundaries of exploration.
We remain deeply proud to be the first choice of the world's most accomplished climbers, mountaineers, extreme skiers, snowboarders, endurance athletes, and explorers.